KATE IN PINK PROFILE

Oil on gessoed panelSize: 10" x 11"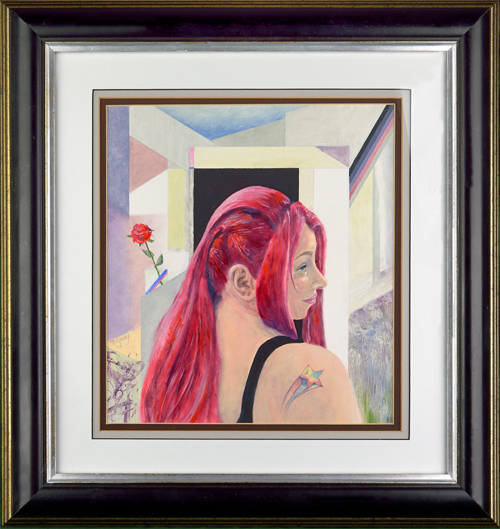 My daughter Kate turned 40 last year, and I wanted to give her something special for that milestone birthday. She had sent me a great photo highlighting the star tattoo (designed by me) on her shoulder. My idea was to abstract the background and make it as colorful as Kate! The rose at the side was a reminder of our favorite musical "Phantom of the Opera" . The background shapes have a contemporary sharpness, but are softened by subtle muted warm and cool hues.
BACK